Best Wines For: Pairing With Umami
Posted: Jan 08, 2018
---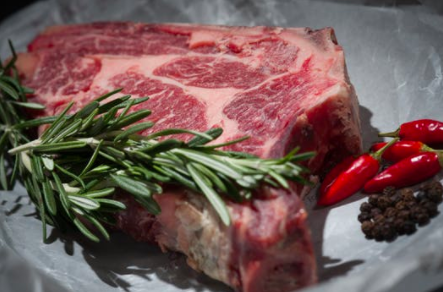 ---
This quick brief by Anne Krebiehl MW and excellent selection of wines will tease your palate to learn more about what Umami means.

Here are top-rated pours that stand up to this unique fifth taste.
It is not sweet, sour, salty or bitter. It is sort of savory, kind of subtle and definitely delicious, and it is a pain to pair with wine. We are talking about umami. It is pronounced oo MOM ee, that mysterious fifth flavor we detect on our tongues.
Discovered in 1908, Professor Ikeda at Tokyo Imperial University first isolated this mysterious taste when eating a traditional Japanese broth that featured seaweed which contains the active ingredient glutamic acid, or glutamate. Distinctive from any other known taste, he named this interesting acid "umami" from the Japanese words umai, "delicious," and mi, "essence."
Miso and soy sauce feature this fifth flavor in spades, as do mushrooms, cooked tomatoes and cured meats and aged cheeses. Ever wonder why that sprinkling of Parmesan has such great effect? Now you know.
But as tasty as umami is, it's not the easiest to partner with wine. The perfect pours are those that do not overpower its mid-palate sensation, yet have enough texture to match it. Here are some outstanding options.
These naturally savory wines match subtle Japanese dashi-flavored dishes perfectly:
Benanti 2012 Pietramarina Superiore Bianco (Etna)
Pieropan 2013 La Rocca (Soave Classico)
Umami layers found in shiitake mushrooms and seaweed-infused dishes nicely match these mature Champagnes:
Drappier 2006 Grande Sendrée Brut (Champagne)
Pol Roger 2004 Cuvée Sir Winston Churchill Brut (Champagne)
Spanish tapas dishes like jamón and aged Manchego pair perfectly with these rich Sherry bottlings, which burst with umami:
Bodegas Dios Baco S.L. NV Élite Amontillado Sherry (Jerez)
Delgado Zuleta NV Premium Fino Sherry (Jerez)
Sip these gamey reds made with Nebbiolo when eating cooked mushrooms:
Proprietà Sperino 2010 (Lessona)
Travaglini 2009 Riserva (Gattinara)
Anchovies or brined fish match these dry, mineral Rieslings:
Malat 2014 Silberbichl Reserve Riesling (Kremstal)
Wittmann 2014 Westhofen Morstein Riesling Trocken GG (Rheinhessen)

---
---
Go-Wine Sharing and Promotion
Go-Wine's mission is to organize food and beverage information and make it universally accessible and beneficial. These are the benefits of sharing your article in Go-Wine.com
It Generates Free Traffic to your site.
Your Article Will Get Indexed Faster.
Your Google Rankings Will Rise. Google Rise Articles with Positive Participation & Contribution.
Your Article Will Reach New Customers and Audience. Go-Wine has a selected audience and visitors from over 120 countries.
You always receive credit - you will be cited accurately (Author, Website & Hyperlink).
The integrity of the Information is not compromised - you always will be linked to the most up to date version of your article.
Contact Us for more information.