We felt that this article from Hospitality.net was essential reading for all of us in food and beverage industry. May your 2018 bring you continued growth. The Team at Go.

Companies and individuals that succeed as market leaders are those that fine tune the smallest aspects and fit them well and cohesively into their Big Picture. It could be such a small thing as flowers placed straight in a vase on a guest table, or maintaining the right temperature of the hot | cold towels in the Hotel limousine or making sure that the steward is well trained in serving at just the right angle, without letting his livery brush against the guest or the dish he is serving from.
Strung together, these small things shape up to become service standards that guide the brand ethos and strive for Brand Excellence!
Market Leaders know that they need to be flag bearers of their Brand essence and must never drop the ball, while continually raising the bar with their unmatched standards, both in service and their trained team of stellar performers.
Here follow 11 essential Business Mantras to ensure that you never let yourself or your Brand fail –
1. Attention to detail
In the trade of Hoteliering, there is no space or scope for tardiness and lack of attention to the tiniest detail at all the multitudinous levels we function in. At least here, we must sweat the small stuff in order to present our best selves forward to the guests.
2. From arrival to departure
A memorable stay or dining indulgence starts at the entrance of the hotel / restaurant and ends at the exit. Well! let me take it a bit further and state that it begins from the very first interaction, yes, the time the booking was made – by whatever mode – and ends with the hotel / restaurant acknowledging the feedback the guest leaves on a comment card or on TripAdvisor, with a personal response sent to the guest.
That is the 'full cycle' of guest-brand interface we must bear in mind and ensure immaculate experiential and service delivery to.
3. Matchless Service Standards
For a Market Leader, there is just no other way. Service has to be outstanding, with delivery standards benchmarked to the best there exist globally, and delivery processes fine tuned to faultless levels of precision and delightedness.
Astral or botched up service and winning or erring attitudes can decide what part of the memory – good or bad - the experience rests in. Sadly, bad memories tend to linger on and resurface easily!
4. Synching Staff with Brand Ethos and Brand Value
Staff which is not trained to be brand proud and customer-oriented, Staff that lacks passion and commitment and is there to do just a job but fails even to do that, completely destroys the brand value and ruins the reputation of the Company for good.
5. Work on the Core
Every business has its core area and in some cases, ancillary interests. The company's Vision and Mission, the blueprint for future growth, existing R&D, all training initiatives and service delivery standards are brought into a fine, strategic interplay of cohesive and conducive thrust to ensure that the core of the Company is always geared towards performing optimally for the end user.
For instance, much before experience, ambience, aspirational value and lifestyle statements, restaurants are about food. To present the finest of its core essence, restaurants go the long stretch to hire specialty chefs and specialized supplementary team members such as the distinguished sommelier or a Barista. They make huge investments in F&B training, menu creation, planning and execution.
Sourcing of exotic and exceptional ingredients, importing of fabulous flatware, appointing of renowned entertainers who are believed to stimulate the appetite and stir up the spirit by their pulsating music – all this is brought into a grand performance to present the main act, the act that defines the raison d'être of restaurateuring.
The same goes with rooms, spas and the kind of hotel business you are in – business or leisure or MICE or resort or destination or wellness and so on.
The core of existence for the Brand and its sub-products must, therefore, be strongly moored and kept in focus while carrying out business, both in a day-to-day setting and while working on long-term goals.
6. Guests – the centre of your Universe
The central gravitational force for the business of hotels is, unarguably, the guests. It is the chief reason why mega monies were paid to renowned architects and builders to create those magnificent edifices. Bundles of bucks are put into defining and plattering out the perfect branding. Pretty pennies are paid to hire the right mix of staff. All kinds of material are brought in – from Italian marble to mood lighting, expensive crystal to aromatherapy candles, special ingredients to spa treatments – and many man hours put into presenting eclectic experiences under the single parent fold.
In today's times, when the guests are spoiled for choice with the hotel / restaurant business having bloomed so much as to bring in the best to even one's door step, it is professional hara-
kiri for staff and establishments to assess guests from the front desks or make small talk about diners at different tables and generally be offensive in their attitude towards the guests.
It is the guests that are at the heart of hoteliering. It is the guests we put out our services to, who come and spend their income with us, ensuring that we keep our bottom-line healthy and stay afloat in the marketplace.
7. Polish the right Attitude
Five Star hotels, all over, have such a chip on their shoulder. I have seen hotel staff size up guests on the basis of clothes or jewellery they wear, the cars they alight from, the kind of luggage they carry, the choice of food and beverage they order and so on.
A lot of people working in starred hotels, up the hierarchy, thrive on such affectations. But at the bottom of the day, it is actually a training thing and a decision made by the mandarins early enough on what the ethos of their brand philosophy should be and how should it be breathed out by one and all.
Underlining what I state above, there are these two distinct anecdotes I love to share as tall examples of both kinds of attitudes – guest attentive and respecting on one end and not even self-respecting on the other!
In the first example, I was, on one trip. alighting at The Pierre in New York from a ram shackled public transport with unbranded luggage yet the Doorman - in cahoots with the Concierge - helped me disembark, greeted me enthusiastically and ushered me with great showmanship into the gilded precincts of the iconic hotel.
In the second case, I had a very senior Food Critic cry hoarse about the despicable behavior of the majestically attired Doorman, at one of New Delhi / India's finest hotels, who refused to allow her auto rickshaw to enter the hotel gate.
Rules being rules, the Doorman should have been taught how to handle such cases with respect and sensitivity, without letting the guest feel cheap and disgusted which this hotel employee ended up doing. Several man hours were wasted in salvaging the situation with me as their Director of PR and the General Manager getting into crisis-handling mode to win the guest back.
A lot of heartache and bad blood could have been avoided had the hotel concentrated on training the Doorman well and teaching him how to employ good reason, rational thinking and deft delicateness in handling different kinds of guests.
8. Learn the New Rules of exposure in these times of Social Media
With the surge of the Social Media, every guest is a potential hotel or food critic, with the power to put out a good vibe on the web or destroy a brand with an acerbic comment that has the propensity to snowball into a major issue.
While, earlier, making a complaint in print would have required a huge amount of time and energy investment with major follow-ups; today you can create news or a buzz right there with just a few touches on the screen.
And what's scary is that, that little piece of news or complaint put compactly in as little as 140 or 280 characters can reach all corners of the world at the same time. Moreover, since bad news travels faster, a juicy piece of negative publicity of an established brand can easily go viral and keep returning with every comment and share to bite the Brand.
But, if you do your job well and present the finest facet of your Brand to maximum guest satisfaction, you stand to gain from the same principles of Social Media, garnering all that free publicity and goodwill for your Brand and its myriad points of sale.
9. Bite back the urge to Up-sell
Up-sell by all means but first and foremost understand what the guest really wants and then move around that parameter; scooping in and pulling out with finesse, élan and refinement.
And drop the hard sell like the proverbial hot potato; it is known to dispel guests far, far away.
The business of hotels and restaurateuring has to be about grace and decorum, subtle hints and subliminal suggestions; leaving the guest as the main orchestrator of the experience that you double up to deliver on a silver platter of fine food and finer service.
10. Bring the spotlight back on Guest Focus
In the present times when the written word has the power to travel all over the globe with just a click of a button and the guest feedback can garner quite a momentum in the virtual world with strong repercussions in real life, guest focus and guest orientation are paramount like never before!
But more importantly, you must learn to be earnest in your service to guests for your Company's good and for your own sake!
The true touchstone of a great place is how it treats and behaves with only five guests who do not run up a big bill.
Great places do not put their sparkle on only for that big table ordering the most expensive items on the menu or the costliest bottle of Champagne. They treat the low spenders in the same way they would the high spending ones; with sincerity in service, respect for their own brand and pronounced guest attention being supreme in their scheme of things.
This is not only the correct Brand Philosophy but also a win-win scenario, both for the Brand and the guests.
Next time those five guests want to recommend a great place to their contacts or wish to spend mega bucks on a special evening, guess who will they recommend and where will they make their reservation!
11. The Golden Rule of Hospitality
Regardless of the Draconian sword of the social media / traditional media, service industry has a moral obligation to serve the guests with honesty, respect and enthusiasm. Otherwise they are definitely in the wrong game.
I remember ordering only Spaghetti sans any wine or a side dish at a rather fine restaurant run by an immigrant Italian in the heart of Engelberg, the tiny sleepy town in Switzerland. We were accorded as much respect and attention as they would have given to someone ordering a six-course meal, with the Owner stopping by to ask after us. Now that is what is called impeccable attitude and perfect training.
The ambience, the attitude, the food, the concentration on guests was such that we returned the next evening and the next to try out their menu. They had made quite an impression on us with their complete package of good food and hospitality standards of the highest order.
The best part is; they were really not trying hard to impress. All they were doing was carrying on with their job and presenting their brand in the best way possible, and with integrity, passion and guest orientation.
In most cases, that is all that you are required to do!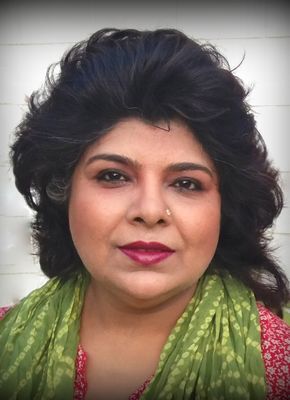 By L. Aruna Dhir
January 2, 2017
Source: Hospitality.net