The Top Food And Beverage Trends For 2018
Posted: Jan 01, 2018
---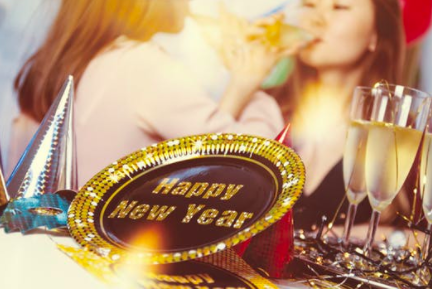 ---
Here are the restaurant concepts, menu items, and styles you need to watch for.
The National Restaurant Association unveiled its 2018 edition of a list that surveys 700 professional chefs to predict the top food and beverage trends for restaurants in the coming year.
"Local, vegetable-forward, and ethnic-inspired menu items will reign supreme in the upcoming year. Guests are implementing these trends in their own lifestyles and want to see them reflected on restaurant menus. In response, chefs are creating more items in-house and turning to global flavors," says Hudson Riehle, senior vice president of research at the National Restaurant Association, in a statement.
Here are the Top 20 Food Trends:
New cuts of meat
House-made condiments
Street food-inspired dishes
Ethnic-inspired breakfast items
Sustainable seafood
Healthful kids' meals
Vegetable carb substitutes
Uncommon herbs
Authentic ethnic cuisine
Ethnic spices
Peruvian cuisine
House-made/artisan pickles
Heritage-breed meats
Thai-rolled ice cream
African flavors
Ethnic-inspired kids' dishes
Doughnuts with non-traditional filling
Gourmet items in kids' meals
Ethnic condiment
Ancient grains
These are the Top 10 Concept Trends
Hyper local
Chef-driven fast casual concepts
Natural ingredients/clean menus
Food waste reduction
Veggie-centric/vegetable-forward cuisine
Environmental sustainability
Locally sourced meat and seafood
Locally sourced produce
Simplicity/back to basics
Farm/estate-branded items
Here are the top trends by category.
Alcoholic beverages
Culinary cocktails
Locally produced spirits/wine/beer
Craft/artisan spirits
Onsite barrel-aged drinks
Regional signature cocktails
Breakfast/Brunch
Ethnic-inspired breakfast items
Avocado toast
Traditional ethnic breakfast items
Overnight oats
Breakfast hash
Condiments and Accoutrements
House-made condiments
Ethnic spices
House-made/artisan pickles
Ethnic condiments
Protein-rich grains/seeds
Culinary Concepts
Hyper-local
Natural ingredients/clean menus
Veggie-centric/vegetable-forward cuisine
Environmental sustainability
Locally sourced meat and seafood
Dishes
Street food-inspired
Vegetable carb substitutes
House-made charcuterie
Seafood charcuterie
Amuse-bouche/bite-size appetizers
Global Flavors
Authentic ethnic cuisine
Peruvian cuisine
African flavors
Filipino cuisine
Ethnic fusion cuisine
Kids' Meals
Healthful kids' meals
Ethnic-inspired kids' dishes
Gourmet items in kids' meals
Whole grain items in kids' meals
Grilled items in kids' meals
Non-Alcoholic Beverages
House-made/artisan soft drinks
Cold-brew coffee
Gourmet lemonade
Locally/house roasted coffee
Specialty iced tea
Pasta and grains
Ancient grains
Non-wheat noodles/pasta
Farro
Black/forbidden rice
Hand-made pasta
Produce
Uncommon herbs
Hybrid fruit/vegetables
Heirloom fruit and vegetables
Exotic fruit
Superfruit
Protein
New cuts of meat
Sustainable seafood
Heritage-breed meats
Plant-based burgers
House-made sausage
Restaurant Concepts
Chef-driven fast-casual concepts
Food waste reduction
Meal kits
Small-plate menus/ restaurant concepts
Commissaries
Sweets
Thai-rolled ice cream
Doughnuts with non-traditional filling
Artisan/housemade ice cream
Savory desserts
Smoked dessert ingredients
According to the NRA, these are the trends heating up:
Doughnuts with nontraditional filling
Ethnic-inspired kids' dishes
Farm/estate-branded items
Heritage-breed meats
Peruvian cuisine
Thai-rolled ice cream
Uncommon herbs
Vegetable carb substitutes
Veggie-centric/vegetable forward cuisi
---
---
Go-Wine Sharing and Promotion
Go-Wine's mission is to organize food and beverage information and make it universally accessible and beneficial. These are the benefits of sharing your article in Go-Wine.com
It Generates Free Traffic to your site.
Your Article Will Get Indexed Faster.
Your Google Rankings Will Rise. Google Rise Articles with Positive Participation & Contribution.
Your Article Will Reach New Customers and Audience. Go-Wine has a selected audience and visitors from over 120 countries.
You always receive credit - you will be cited accurately (Author, Website & Hyperlink).
The integrity of the Information is not compromised - you always will be linked to the most up to date version of your article.
Contact Us for more information.