Sister Water And The Upright Women Of Treviso
Posted: Jan 01, 2018
---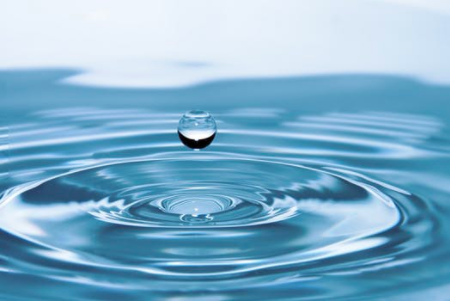 ---
I can still remember the smell of freshly baked bread on a hot summer's morning many years ago. At the time you could buy a loaf at the old local bakery in Asolo with just three five lira coins and it was the perfect thing to eat after a long bike ride down dusty dirt roads. This was all during that difficult period after the war, when I was 12 or 13, and there wasn't much money to spare yet enough to buy that wonderful bread. Eating that bread I felt an incredible sense of freedom and wellbeing because before buying it I had already quenched my thirst at one of the most musical fountains in town.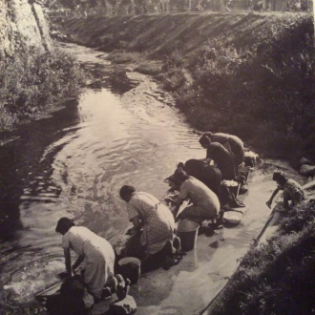 I did not know it at the time but the goodness of that water, which I would drink by cupping my hands, and the taste of that bread would stay with me for the rest of my life and be the benchmark for no longer suffering hunger or thirst.

My initiation to the crystalline purity of water took place there at a magical place just at the edge of town, amid the exuberant colors of the countryside, when water was available to everyone, even the animals.

And so I was more than ready for the legendary fountains of Rome when the following summer by cousins took me on a classic tour of the capital and its fountains. Each was different from the other, all sparkling and sprouting water and creating a symphony as I had never heard before, a dance of light and sound amid sirens, dolphins and sea horses, all under the acute direction of the god Neptune.

Rome has had magnificent water for thousands of years and has always celebrated it with art and imagination.

When I was young not everyone had direct water in their homes and even when they did it was sometimes available only at certain hours on certain days. But there was always water somewhere, in town squares or the countryside, and even in the poorest villages had a well or a nearby spring.

I remember how happy I was when my father would send me out to fetch water at a fountain some 100 meters from our home because there the water was always fresher and better tasting than even the fine water that came out of our taps.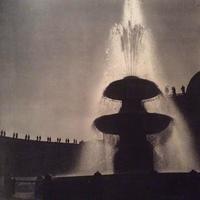 Water always has some autobiographical implications and for me it brings back memories of the war stories my mother would tell me. And I still remember how she would leave my youngest sister with a neighbor to join the other women of the village and go, at their own risk, to the station where they would give water to the deportees as they passed through our town.

They were the victims of the dehumanization that began with the adoption in Italy of the race laws (1938) that from the autumn of 1943 to the first months of 1945 resulted in some 40,000 Italians being deported to Nazi concentration camps inside railways cars usually used for livestock without any food, water or sanitation services.
The upright (and unnamed) women of Treviso offered these people, many of whom were being sent to their death, the wonderful water from the city's fountains. It was an act of sacrifice that came from the depth of their hearts, from the fact of being women and responsive to a cry for life.

Water is an element without which there would be no metabolism nor chemical reaction necessary for every living being, which are in turn for the most part composed of this element.

Water is also necessary for farming, for our cities, for every craft and industry. And since it has begun to run short, this has had disturbing effects on hydrogeological balances, populations and many animal spices.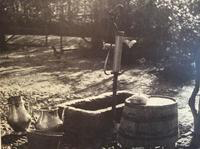 On August 18, 2010, the United Nations Assembly proclaimed "the right to clean water and sanitation" as a right "essential to the realization of other human rights'', and denounced the development models of the last 60 years which have halved global water supplies.

Some governments are taking opportune initiatives to safeguard this natural resource and guarantee equal access to it for all living beings and for all vital human needs. However, while these concrete initiatives need to be firmly supported and promoted, they may not be enough.

I believe that Luigi Vernonelli had it right when he said that his ''relationship with Sister Water is beautiful also because if almost never takes place at the table". He was obviously making a reference to wine but he also underscored the importance of water to which he even dedicated a lovely book, which today is out of print.

His message is relevant now more than ever. Each and every one of us needs to have a personal relationship with water and when it indeed becomes 'beautiful', when even the smallest and insignificant brook becomes something we care about, then things will begin to change.

By Giuseppe Mazzocolin
May 11, 2015
Source: Doctorwine.it
---
---
Go-Wine Sharing and Promotion
Go-Wine's mission is to organize food and beverage information and make it universally accessible and beneficial. These are the benefits of sharing your article in Go-Wine.com
It Generates Free Traffic to your site.
Your Article Will Get Indexed Faster.
Your Google Rankings Will Rise. Google Rise Articles with Positive Participation & Contribution.
Your Article Will Reach New Customers and Audience. Go-Wine has a selected audience and visitors from over 120 countries.
You always receive credit - you will be cited accurately (Author, Website & Hyperlink).
The integrity of the Information is not compromised - you always will be linked to the most up to date version of your article.
Contact Us for more information.