The Pods Are Taking Over Your Favorite Restaurant
Posted: Dec 27, 2017
---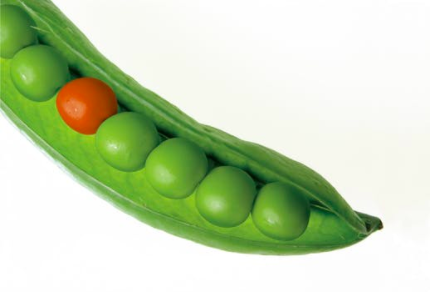 ---
Diners beware: The pod people may be coming to a restaurant near you.
Faced with dwindling traffic and rising labor costs, a few nationwide chains including Outback Steakhouse and Red Robin Gourmet Burgers have begun rolling out what some call "restaurant pods"; kitchens that cook up orders for delivery only.

At the Red Robin Express on Chicago's bustling North Michigan Avenue, more than a few hungry diners have knocked on the door, only to walk away empty-handed and confused.

That's because the 2,000-square-foot space — which had been one of Red Robin's Burger Works locations last year — has been converted into a commissary that churns out burgers that get distributed by delivery guys only. The customer seating area has been ripped out, and waitstaff need not apply.

"Labor costs across the country are going up, and that's clearly putting pressure on all restaurants," says Jason Rusk, Red Robin's vice president of innovation. "Ideally, we'd like to go into low-rent warehouse spaces with our delivery concept."

In the meantime, the North Michigan Avenue restaurant pod — the company's only retail location that has been converted to a delivery-only facility — is an experiment that shows a lot of promise, according to Rusk.

"This allowed us to go into an urban market where a 6,500-square-foot restaurant couldn't go," Rusk told The Post.

While most of Red Robin's 565 restaurants are in the suburbs near shopping centers, the Colorado-based chain believes its menu is a good fit for bigger metro areas where rents and wages are forbiddingly high.

Big chains are trying radical moves as a growing number of Americans would rather dine in than out. The so-called restaurant recession has hit casual dining chains especially hard this year, shuttering hundreds of eateries, including up to 135 Applebee's Grill and Bar, 16 Papa Murphy's, 30 Pollo Tropical and 40 Joe's Crab Shack eateries, to name a few.

Bloomin' Brands, the owner of Outback Steakhouse, opened its second delivery-only restaurant in Florida this month and is planning to open three more in the Sunshine State early next year.

The takeout stores combine the menus of Outback Steakhouse with Carrabba's Italian Grill, another chain Bloomin' owns. The Tampa, Fla.-based company said in a statement the idea is to "expand our reach into new areas and existing areas where we think off-premise has the largest potential."

Silicon Valley thinks so, too. While Uber and Amazon plow aggressively into food delivery, startups like Instacart and DoorDash have raised more than $8.4 billion in venture capital over the past six years. That's more than every restaurant IPO of the last 16 years, according to restaurant consultancy Aaron Allen & Associates.

This year, Deliveroo, a deep-pocketed delivery outfit based in the UK, launched more than 100 kitchens in London and Australia that operate out of shipping containers. The pods are located under bridges and in parking garages and unused industrial spaces.

New York City may be Deliveroo's next pod target, insiders say. In May, it acquired Maple, a gourmet delivery service that catered to Manhattan's lunch-at-your-desk crowd from a kitchen inside a warehouse downtown.

"Companies that are interested in these pods are hiring us to evaluate them," said consultant Aaron Allen. "It's a disruptive technology that costs one-tenth of what it takes to open a traditional restaurant."

But not every restaurateur embraces it.

"These moves are a sign of desperation," said Zane Tankel, chief executive of Apple Metro, which owns 36 Applebee's Grill and Bars in the New York Metro area.

"They are trying to eliminate the labor costs while still maintaining a revenue stream," Tankel told The Post. "But it defeats the entire concept of casual dining."

By Lisa Fickenscher
December 25, 2017
Source: NYPOST.com
---
---
Go-Wine Sharing and Promotion
Go-Wine's mission is to organize food and beverage information and make it universally accessible and beneficial. These are the benefits of sharing your article in Go-Wine.com
It Generates Free Traffic to your site.
Your Article Will Get Indexed Faster.
Your Google Rankings Will Rise. Google Rise Articles with Positive Participation & Contribution.
Your Article Will Reach New Customers and Audience. Go-Wine has a selected audience and visitors from over 120 countries.
You always receive credit - you will be cited accurately (Author, Website & Hyperlink).
The integrity of the Information is not compromised - you always will be linked to the most up to date version of your article.
Contact Us for more information.