Moet Hennessy Us Teams Up With Amazon Alexa
Posted: Dec 25, 2017
---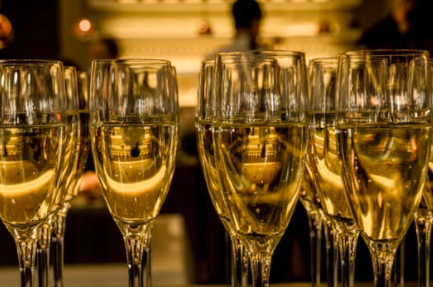 ---
Moet Hennessy US has launched a new skill on Amazon's digital assistant Alexa that will help users to learn about Champagne and request food pairings and hosting tips in their own home in the latest move by the Champagne giants into interactive marketing.
The interactive 'skill', available with Amazon Alexa, is called Bottles and Bubbles and give consumers the opportunity to learn about Champagne and to create their own experiences at home, instructing the app using voice commands such as, 'Tell me about food pairings' or 'Give me hosting tips'.
Users can then navigate six areas of conversational and educational content, including: Champagne 101, which provides Champagne basics and information about Moët Hennessy brands, advice on recommended food and Champagne pairings, hosting tips, Champagne-inspired playlists and ambient sounds for a "perfect Champagne moment".
"As Moët Hennessy USA continues to bring new and innovative experiences to consumers, we are excited to announce the Bottles and Bubbles skill on Amazon's Alexa," said Moët Hennessy USA of the new technology.
"New technologies are providing us with incredible opportunities to not only grow our business, but to engage with our consumers in exciting ways while still delivering on our commitment to building luxury brands. Bottles and Bubbles will empower individuals with a champagne education and help them create the perfect champagne experience in their own homes."
It is is latest in number of new ways that drinks producers are working to interact with wine consumers using technology, which include Diageo's smart bottle technology, and Pernod Ricard's digitally connected cocktail maker, OPN.
Using Alexa for a different purpose, earlier this year Cancer Research UK partnered with Amazon to develop a new skill for Alexa that allows users to track their alcohol consumption, called The My Alcohol Tracker.
Amazon Wine
Separate to Alexa, Amazon has for several years been working to gain a share of the alcohol market by selling beers, wines and spirits on its website and setting up virtual shops for producers, which began with Wineshopper.com in 2000, which was resurrected in 2009 before Amazon Wine came along in 2012.
Amazon Wine was not actually selling wine but acting instead as a marketing platform for wineries which had to have the required licenses and permits to sell and ship wine, while Amazon took a fee on every order.
Earlier this year the online retailer, owned by billionaire Jeff Bezos, confirmed it would be closing Amazon Wine in the US by the end of the year, as it steps up its wine retailing through other outlets, including Amazon Fresh, Prime Now and Whole Foods Markets, and Amazon Pantry.
In an email sent out on 23 October 2017, Amazon stated: "As Amazon continues to offer customers additional retail options for buying wine, we will no longer offer a marketplace for wine at this time, and Amazon Wine will close on December 31st, 2017," adding: "Wine will continue to be offered through Amazon Fresh, Prime Now and Whole Foods Markets."
Amazon acquired organic food store company Whole Foods for $13.7 billion (£10.7 billion) in June.

By Lauren Eads
December 4, 2017
Source: Thedrinksbusiness.com
---
---
Go-Wine Sharing and Promotion
Go-Wine's mission is to organize food and beverage information and make it universally accessible and beneficial. These are the benefits of sharing your article in Go-Wine.com
It Generates Free Traffic to your site.
Your Article Will Get Indexed Faster.
Your Google Rankings Will Rise. Google Rise Articles with Positive Participation & Contribution.
Your Article Will Reach New Customers and Audience. Go-Wine has a selected audience and visitors from over 120 countries.
You always receive credit - you will be cited accurately (Author, Website & Hyperlink).
The integrity of the Information is not compromised - you always will be linked to the most up to date version of your article.
Contact Us for more information.